After weeks of hype marketing and several leaks, Google's event has come and gone. We've had time to sit down and find out more about the latest products that the search engine giant has been developing.
5. Google Home
Home is Google's response to Amazon Echo, a "smart speaker" that listens to your voice commands. Google Home allows you to play your music or YouTube videos, get answers from Google, and control your other smart devices, like a Nest thermostat or a Philips Hue light.
Home has a vase-like design, coupled with a speaker base and a touch-sensitive control display. Whenever you give a voice command, like "Play Stranger Things on Netflix", Google Home will light up with four colorful circles and then play your content through Chromecast and on your television.
Announced at Google I/O, Google Home will retail for $129 with a bonus of 6 months of YouTube Red for free.
4. Chromecast Ultra
Google's popular media player device is getting an 2016 update. Chromecast Ultra now supports HDR, Dolby Vision, 4K video content. The new Chromecast will continue to support mirrored content from Netflix, Spotify, HBO, Hulu, Youtube and many more, as long as it's from an Android phone or Google Chrome. While the device will maintain its previous hockey puck design, it now features an ethernet port for WiFi connections that can't support 4K.
Chromecast Ultra is getting a slight price bump, and will retail for $69.
3. Google Daydream View
Google wants to officially enter the Virtual Reality stadium. During their event, Google unveiled its own VR headset, dubbed "Google Daydream View."
At 220 grams, View is considerably lighter than other headsets. That's because it's actually designed with comfort in mind. Google partnered with clothing designers to develop a headset that uses "soft and comfy" material for long VR sessions. The hinged compartment on the front of the headset holds the phone, but can also store the View remote.
Daydream View is compatible with any Daydream-ready Android phone, and will support VR versions of Google Street View, YouTube, Netflix, HBO, Hulu, and an exclusive video game tie-in for the movie Fantastic Beasts and Where to Find Them.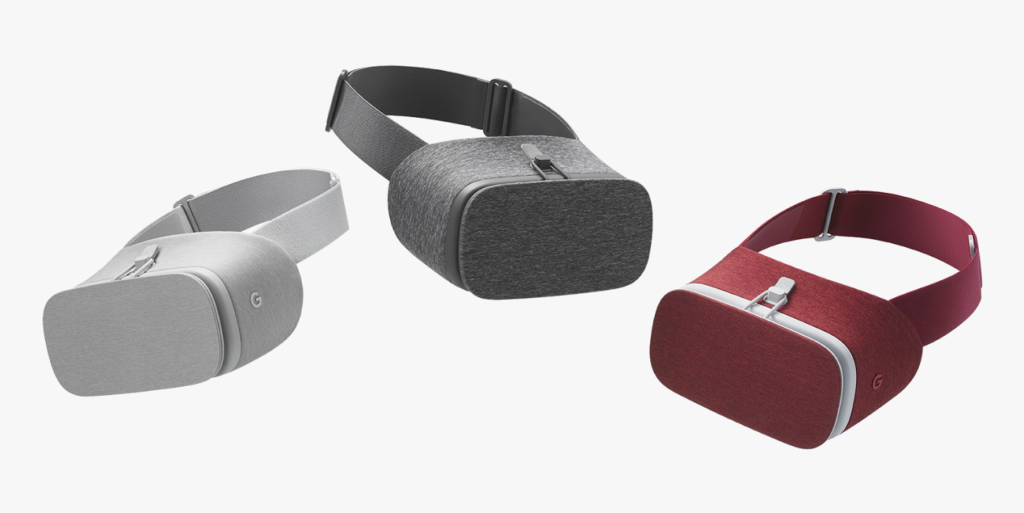 The Daydream View and remote will be available in three colours (slate, snow, and crimson) and retail for $79. Pre-orders start on October 20, and will launch in North America, Germany, Australia and United Kingdom in early November.
2. Google Assistant
The unsung hero at Google's event was actually Google Assistant. As Google releases multiple products, Assistant will be a key part of the OS. Make no mistake- Google Assistant is more than just a voice assistant like Siri or Cortana, its functionality ranges depending on the app and device it's on.
For example, on Allo (Google's new messaging app), Google Assistant can understand what you're talking about, reserve a table at a restaurant, and even recognize objects or characters in an image.
The biggest advantage that Assistance has is understanding context. Instead of just saying a voice command or asking it to search something, Assistant will understand the app you're on, and understand conversational nuances (if you ask to look up a restaurant, you can follow up by saying "reserve a table" or "get me directions" and it will understand what you're referring to).
1. Google Pixel
Google's main attraction was, of course, Google Pixel– its first official foray into the smartphone market. Pixel comes in two models: standard, which houses a 5-inch screen, and XL, which comes with a 5.5-inch screen. Both are built by HTC, with a state of the art Snapdragon 821 processor, a rear-facing fingerprint sensor, and 4GB of RAM. Pixel will come with 32GB or 128GB of storage.
One of Pixel's biggest selling points is its camera, which scored an 89 from DXOMark, highest ever rating from the image quality rating website. Google will also offer free unlimited storage for photos and videos on Google Photos.
Pixel will also come with Daydream, Android's new VR platform, and Google Assistant, the company's response to Siri and Cortana. Retail prices for Pixel start at $649, with pre-orders available now.