OUR STORY
We help organizations focus strategy, harness quantitative assessment, and use the power of decision sciences to create breakthrough impact and business growth.
Since our founding, we have empowered organizations to minimize risk while maximizing efficiency and returns by implementing proprietary frameworks, infrastructures, and analytics required to succeed in increasingly competitive markets.
Deeply rooted in quant, we believe success is a science. Headquartered in Chicago and with team members across the globe, we work with C-suite decision-makers to transform marketing into a conduit for business success.
GREAT PLACE TO WORK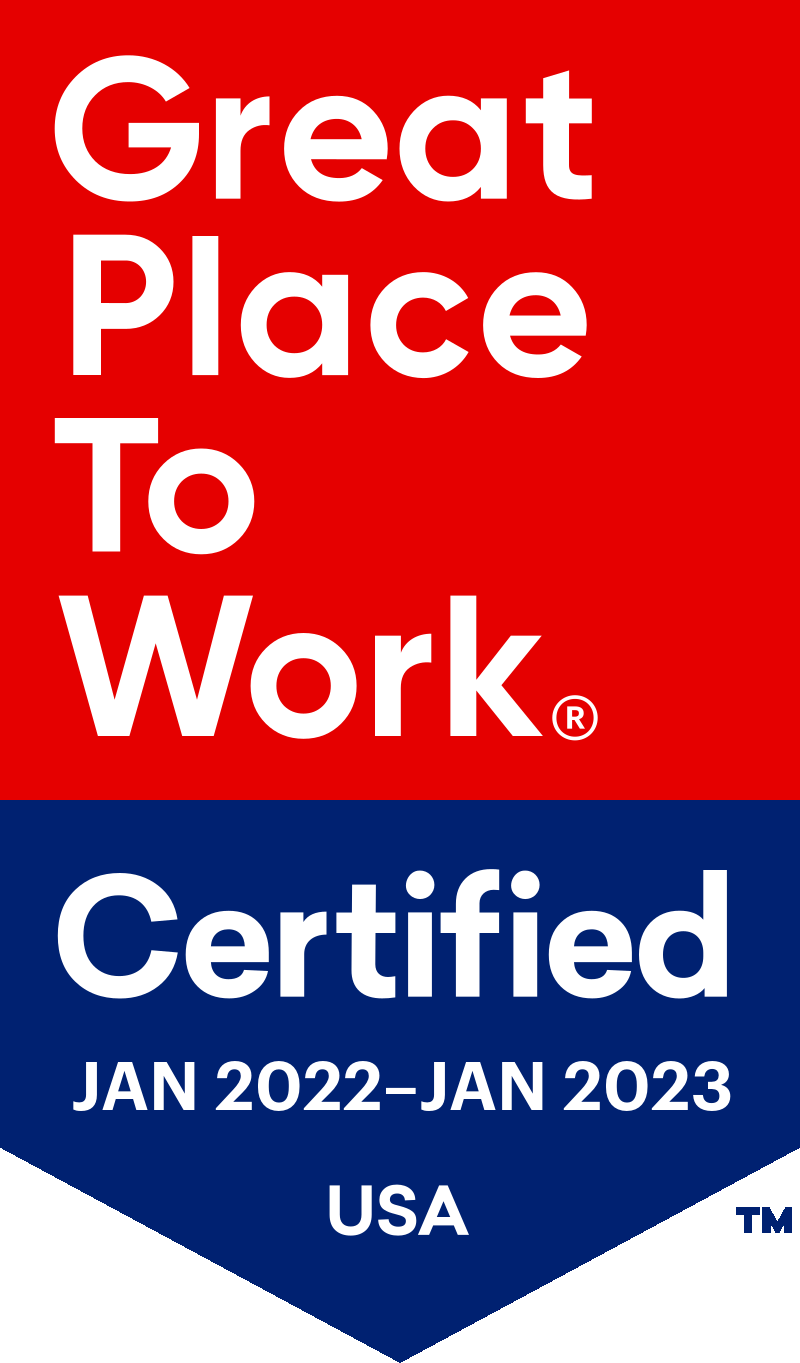 Arcalea is proud to be a Great Place to Work-Certified workplace, recognized by the global leader in workplace culture. It is the only recognition based entirely on what employees report about their workplace experience and, specifically, how consistently they experience a high-trust workplace. And, 100% of our team rated Arcalea as a great place to work.
WE LEAD
We are proactive in setting the example of success.
Our team is characterized as being low ego – high impact.
In every interaction, we seek to exceed expectations.
We are committed to continuous innovation.

WE DELIVER
We are committed to delivering indispensable client value.
We do the right thing in business and in the community.
We provide an unbiased, data-driven approach to solutions.
We embrace accountability and acknowledge everyone with care, fairness, and empathy.
WE GROW
We provide opportunities and encouragement for our teams to reach the greatest potential.
Each team member shares a native growth mindset and passionate curiosity to learn.
We are intrinsically motivated and committed to both personal and professional growth.
We are passionate about our work, and committed to 1% growth every day.
TOGETHER
We recognize our primary asset is people.
We recognize that diversity in backgrounds is a distinctive strength.
Through our actions and words, we demonstrate thoughtful consideration of others.
We emphasize supporting the right people in the right seats is a key to success.
Mike Stratta, Founder and CEO
Marketing analytics and transformation leader with extensive experience in strategic, quantitative assessment, and multi-channel execution for Fortune 500, startup, and entrepreneurial brands.
Founder and CEO of Arcalea, a consultancy focused on data science and marketing, and an Inc. 500 fastest growing company (#149 in 2019, #354 in 2020, and #1 in Chicago two years running). An experienced entrepreneur, founded and exited twice prior: LimeGreen, sold to Moroch Holdings in 2015, and JSTN, sold to private investors in 2009.
MBA from Northwestern's Kellogg School of Management and Master of Science (M.S.), Data Science candidate, also from Northwestern. Two-time Entrepreneur's Organization (EO) entrepreneur, serving two years on the board as Communications Director. Guest lecturer at Northwestern's Kellogg School of Management, the University of Chicago, DePaul, Columbia, and Loyola's Quinlan School of Management.
DIVERSITY
Arcalea fosters a culture of diversity, equity, and inclusion in which all employees contribute ideas, seek challenges, and have access to growth opportunities. Our diverse and inclusive team positions Arcalea to grow our presence in a variety of markets and helps us build enduring relationships internally, with clients, and industry partners. We believe that we do our best work in teams made up of individuals with different backgrounds, passions, and talents. Our culture of inclusion encourages new ideas and experiences while valuing and engaging every team member.
INTERNSHIPS
Behind the success is an incredible team that daily cultivates Arcalea's positive, high-ownership culture. We focus our efforts on hiring people that see the future in their position and embody the company's core values.
For more information on openings and Arcalea's internship program, please visit our Careers section.