About Us
We believe that every business should have access to their data and harness the power of decision sciences to achieve breakthrough impacts and foster business growth.

Through our data science products, we have empowered organizations to minimize risks and maximize returns. With the use of our proprietary tools and technology, our clients can apply the necessary analytics to thrive in competitive markets.

Our goal is to make robust analytics and modeling accessible to market leaders, challengers, and growth-focused brands that are ready to move beyond traditional historical practices.

By productizing our proven methodologies, honed through thousands of client engagements, we are making our enterprise-grade capabilities, once exclusive to Fortune 500 companies, available to growing businesses on a platform accessible to many.
CEO


Mike Stratta
Mike is the Founder & CEO of Arcalea, which has pioneered two industry firsts: AI Attribution Modeling, and an AI-based market assessment. An experienced entrepreneur, Mike has founded and exited two prior ventures. He holds an MBA from Northwestern's Kellogg School of Management and is a Master of Science (M.S.), Data Science candidate, also from Northwestern.
VP TECHNOLOGY & INNOVATION


Chris Larkin
A Managing Partner, Chris is immersed in technology and creative solutions. His career has been combining technologies and innovation to delivery breakthrough results for nearly three decades. With extensive backgrounds in database management, CRM administration, digital, business processes, and database programming and design, Chris redefines what is possible for partners.
VP PARTNER SUCCESS


Rachel Brown
A Managing Partner with formal education at University of Illinois and the Wharton School, Rachel brings passion and diligence to creating partner success for Arcalea. Leading teams of agency and data science professionals, Rachel is the key point of contact for partners from kickoff through post-project evaluation. Her teams are solving complex business challenges across industry sectors and practices.
VP SALES & BUSINESS DEVELOPMENT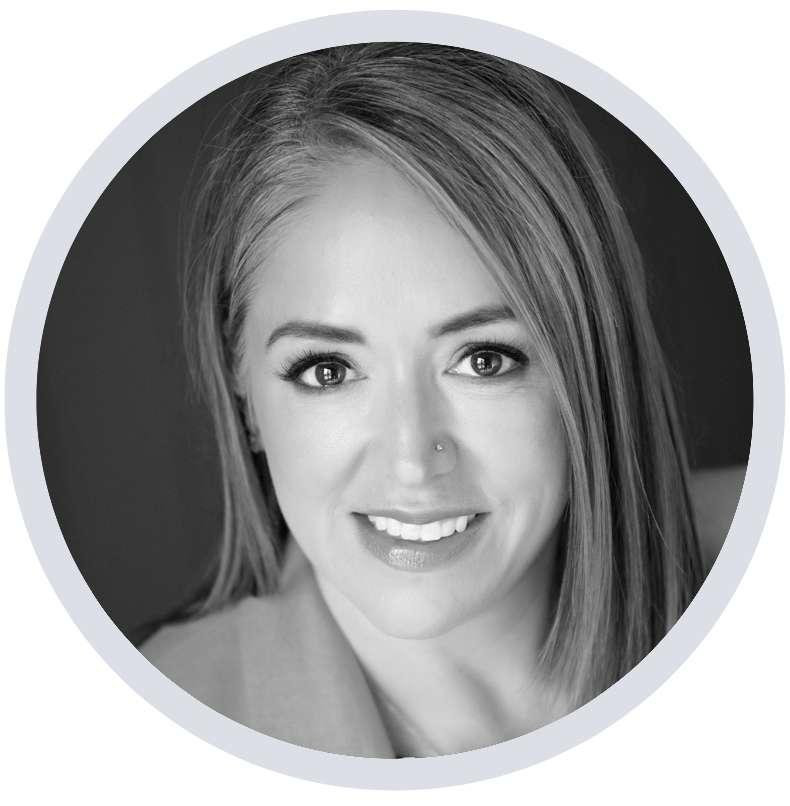 Stephanie Proesel
Stephanie is a seasoned executive with 20+ years in sales and marketing experience in Life Sciences. Stephanie has an MBA from the Kellogg School of Management, and leads business development across all channels and customer segments. She brings the financial acumen and practical skills to deliver results and create value for clients, stakeholders, and employees.
VP FINANCE


Emilie Schaffer
Emilie is an accomplished FP&A professional and strategist that leverages data analysis and visualization to help organizations drive financial results. Emilie holds two Master's Degrees: an MBA from the Kellogg School of Management, and a Master's in Data Visualization from the Maryland Institute College of Art. Emilie brings more than a decade in FP&A roles informing executive decisions to Arcalea.
CHIEF OF STAFF


Blaire Sullivan
Holding an MBA and SHRM-CP certification, Blaire is Arcalea's linchpin. Leveraging vast experience from non-profit to global sectors, she enhances infrastructure, ensuring staff can excel in delivering unmatched service to partners. Beyond overseeing integral processes, Blaire's dedication to relationship management and philanthropy highlights her commitment to both professional excellence and community impact.
Careers at Arcalea
We believe in the power of innovation and the potential of people. Our team of passionate professionals pushes the boundaries of technology and data science, creating solutions that shape success for all our partners.